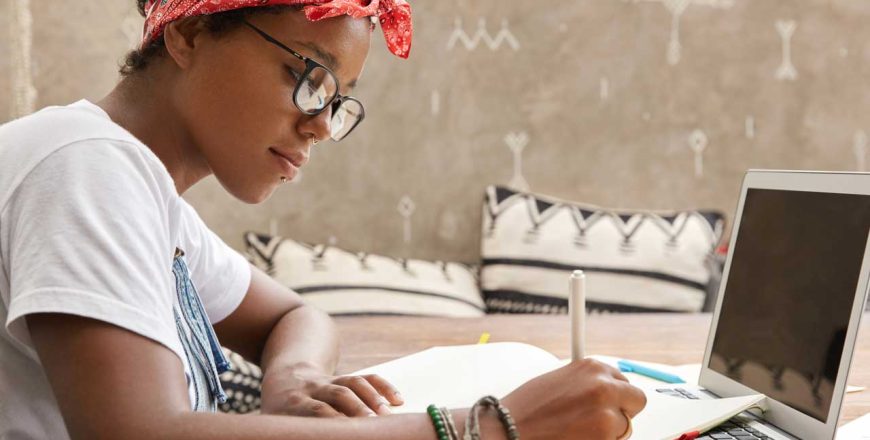 Gone are the days when writing was only restricted to pen and paper. With the global advancement in technology, you can write and publish your content anytime anywhere. Due to the vast coverage of the World Wide Web that is internet, a huge group of people had a platform readily available to connect with each other. It made it easier for businesses to increase their reach to potential customers via content put on the internet. But the brands needed content that will leave an impression on their users and it was practically impossible for them to meet the requirement of consistency on their own. Then the need for professional content writers came into existence. They bridged the gap between viewers and the brand. It picked up pace from a career standpoint when it started fulfilling the need for various businesses to communicate the value of their products and services to a target audience online. Businesses have realized the inevitable need for content writing as it directly impacts sales and revenue. And now the demand for content writers is endless.
Content writing is the art of creating informative, engaging, and original content on digital devices.
So, if you are passionate about content writing then this training module is for you. It will help you to understand the concept and different types of content writing, how to channel your skills and efforts into productive writing, as well as you will learn about various tools available online to improve your content. So, without any further delay, let us explore the world of content writing!
Introduction
1
Introduction to Content Writing
2
Importance of Content Writing in Today's World
3
Steps to Follow to Become a Content Writer
Types of Content Writing
1
Types of Content Writing Part 1 Blogging
2
Types of Content Writing Part 2 Social Media
3
Type of Content Writing Part 3
Content Writing Tools
1
Content Writing Tools Part 1
2
Content Writing Tools Part 2
3
Content Writing Tools Part 3
4
Content Writing Tools Part 4
Summary
Quiz
Be the first to add a review.
Please,
login
to leave a review